ONE Rear 2015 2016 2017 MBZ CLS550 SL550 Factory 18" Wheel OEM Rims 85431
Hurry, only 1 item left in stock!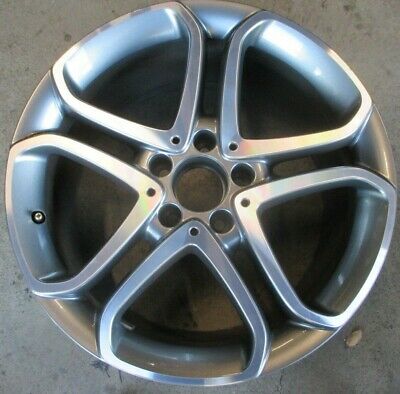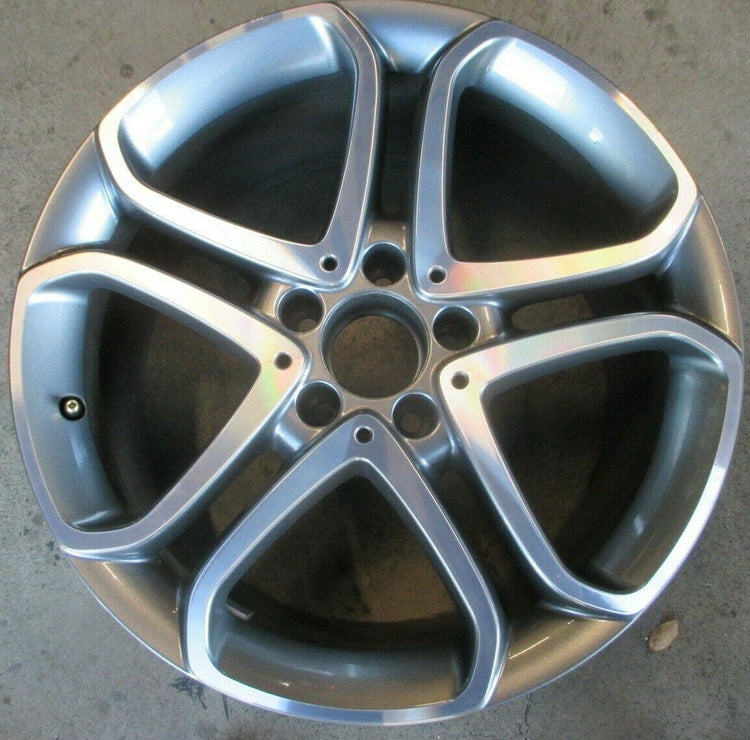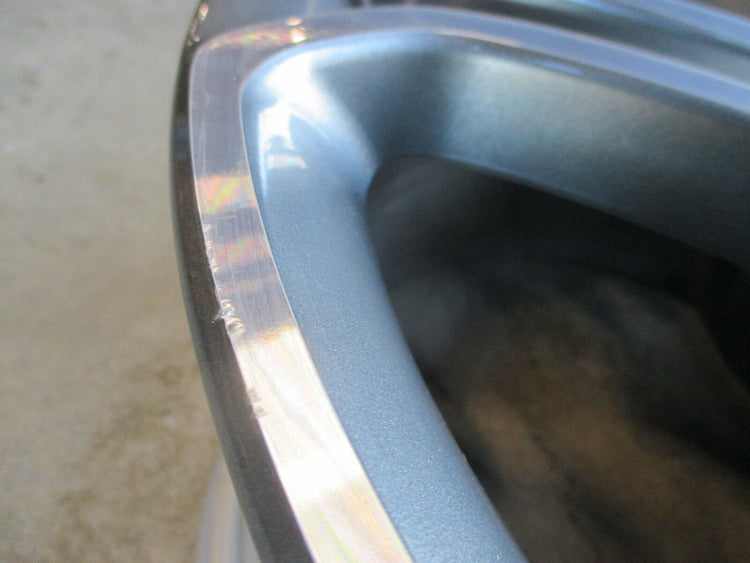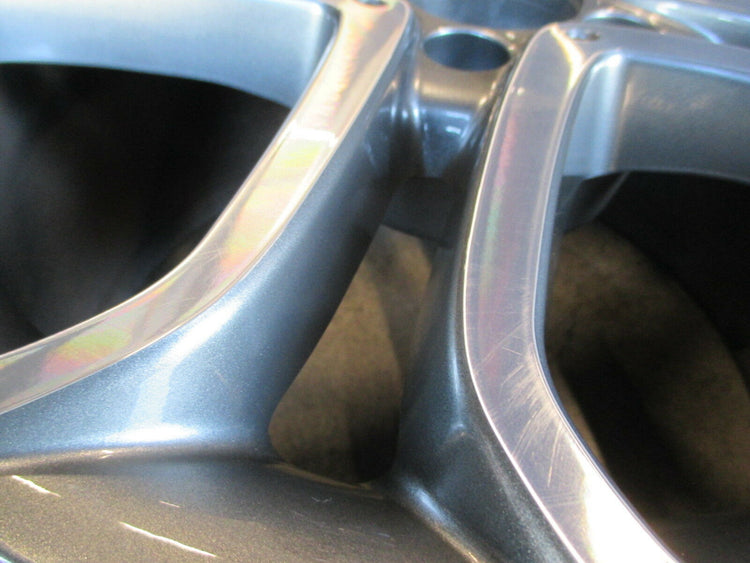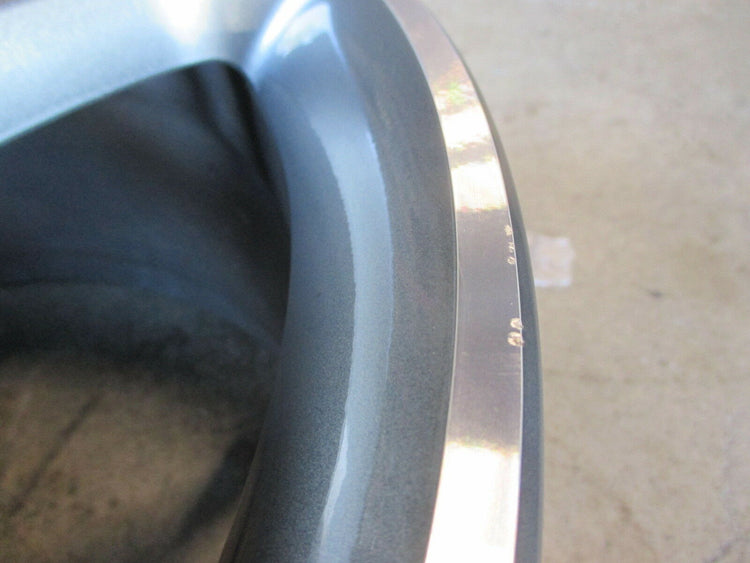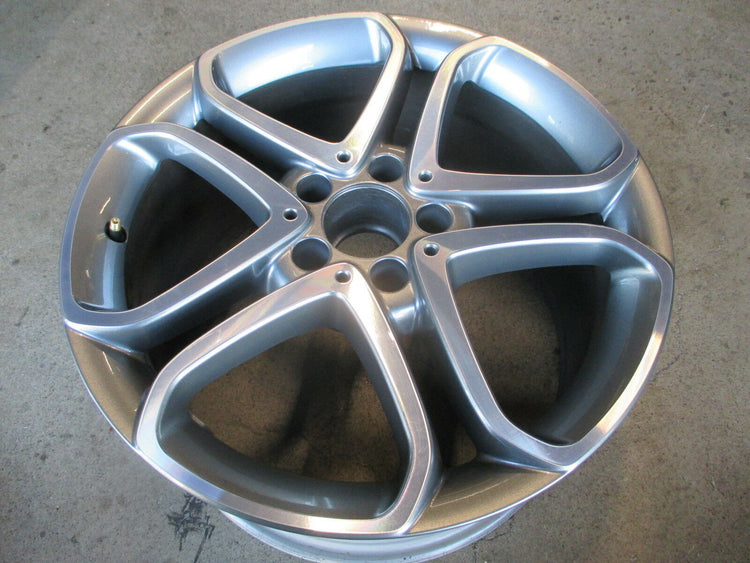 Product Details
Factory, OEM and Custom Wheels - Take-offs, New and Used Tires
ONE Rear 2015 2016 2017 MBZ CLS550 SL550 Factory 18" Wheel OEM Rims 85431
General Information
Condition: Gently Used
SCW#: MBZ-8091998
Wheel Information
Brand: Factory, OEM
Finish: Machined Face
Size Rear: 18x9.5 +48mm
OEM Part# Rear: A2184012402
Reference# Rear: 85431
Accessories
Center Cap: NOT INCLUDED
Lug Nuts: NOT INCLUDED
TPMS Sensors: NOT INCLUDED
Fits
2017 Mercedes-Benz CLS Class
2017 Mercedes-Benz SL Class
2016 Mercedes-Benz CLS Class
2016 Mercedes-Benz SL Class
2015 Mercedes-Benz CLS Class
2015 Mercedes-Benz SL Class
2014 Mercedes-Benz CLS Class
2014 Mercedes-Benz SL Class
2013 Mercedes-Benz CLS Class
2013 Mercedes-Benz SL Class
2012 Mercedes-Benz CLS Class
2012 Mercedes-Benz SL Class
2011 Mercedes-Benz CLS Class
2011 Mercedes-Benz SL Class
Description
This is used single (ONE) Rear factory 2015 2016 2017 MBZ CLS400 18 inch wheel. There are a few scuffs as shown in the pictures. No Cap. NO sensor.

Inspection: All our wheels are visually inspected for structural integrity (no cracks), roundness and finish (using a balancer with run out measuring equipment). We disclose all findings and only resell wheels that meet our safety standards.

Tires: We offer many brands of new tires, and have an extensive inventory of Take Off tires (less than 200 miles). We also have used tires for a package deal.

TPMS: We offer a full line of aftermarket sensors, as well as factory sensors. Please note that sensor batteries are designed to last up to 5 years, and it is not uncommon for used sensors to be unuseable. That is why we advertise our used sensors as free when we cannot guarantee how old they are.

Repairs: We only repair wheels that have minimal runout on the inside lips only. We do not hide repairs by refinishing or chroming. All repairs are disclosed. We do not repair more than one patch per tire and disclose that as well.

Accessories: We offer all lug nuts and locks, please email your vehicle year and model, and finish requested for a quote.

Trade Ins: If you are local, we take trade-ins (after inspection at our shop in Anaheim CA). If you are out of state, freight charges usually do not make it worth it to send your wheels to us for a trade in.
Payment
Paypal is our preferred method of payment. Local pick up is welcome and cash, credit cards with proper documentation, or paypal at time of pick up is accepted.
Shipping
We ship via UPS or FedEx to include insurance and $10 packaging fee. We will insure each wheel for 25% of the sales price as that is all UPS or FedEx will cover if there is a loss. We will be responsible for the insured amount PER WHEEL ONLY as we cannot purchase single wheels or tires at these prices.
Terms of sale
All wheels and tires are sold as is, with no warranty. Customer takes on all liability for installation, fitment. Recommendations are just that, and wheels and tires should be installed by a professional to insure proper fitment. Check your air pressure and balancing on all items prior to installation as air pressure often changes from car to car and whether air was let out for lighter shipping weights.
About Us
We have been in business for over 24 years and we pride ourselves in being honest and fair. We invite you to check our feedback.
check our feedback
.
"Take-off" Facts
Are your wheels perfect? The answer is that no take-offs are ever perfect. Take-offs are "new" wheels and tires that are removed when a dealer or customer upgrades his car to aftermarket wheels. Most vehicles stay on dealer lots for months before being sold; therefore, are washed two to three times a week, leaving water spots and/or scratches from cleaning rags. As take-offs go, if you can't see it in a picture, it is considered perfect, just as you would not see imperfections when looking at your wheels from three feet away. Other scratches to wheels come from dealer personnel removing the wheels, and leaving the caps upside down on the ground before putting them in a bag with the lug nuts, or removing wheel weights to dismount the tires when removing the sensors. Stacking wheels and tires face up also creates a potential for scratches when the top wheel is put in a vertical position to show a potential customer, the tires having picked up dust and dirt. Used wheels are always sold with "light dings and scratches" mentioned in the ad for the same reason, but amplified by months of use. We do our best to highlight small visible damage, but surface nicks and scratches are normal when buying used items. Please keep in mind, we buy all these items "as is" from dealerships and wheel stores, and unfortunately pass along the imperfections created along the way to the end buyer. As evidenced by our feedback, we do all in our power to describe and photograph all items as best we can, and ask for a chance to solve any problem that might have slipped through our quality control inspection, prior to leaving feedback. Thank you for your business, please send us your referrals!
Contact Us
Please feel free to contact us with any questions or email through the ebay system.
Contact Us
1. Ordering

2. Processing

3. Packaging

4. Shipping
Feel free to browse our current inventory broken down my vehicle make. Each listing includes detailed information pertaining to the condition of each wheel and/or tire with images showing issues, if there are any. Once you've found what you're looking for, follow the check out procedure and your job is done.
Once your order is placed, we'll look over your review everything to make sure what you ordered will work for your vehicle. Your information will be input, your payment will be processed and the product will be pulled from our inventory before it makes it's way to the warehouse for packaging.
Once your product has made it to our warehouse, each item is re-inspected and then carefully packaged to ensure a damage-free delivery. Extra cardboard corners, high-quality foam and additional strapping is all used to make sure you get your goods in one piece, damage free.
The final step - shipping! After our warehouse crew has finalized the packaging process, FedEx labels are made and each package is set aside awaiting our daily pick up. All products are sent FedEx Ground, signature required to make sure you get your goods.