2017 BMW X3 FACTORY 18 WHEELS TIRES OEM 71476 RIMS 36116787578 PIRELLI
Hurry, only 1 item left in stock!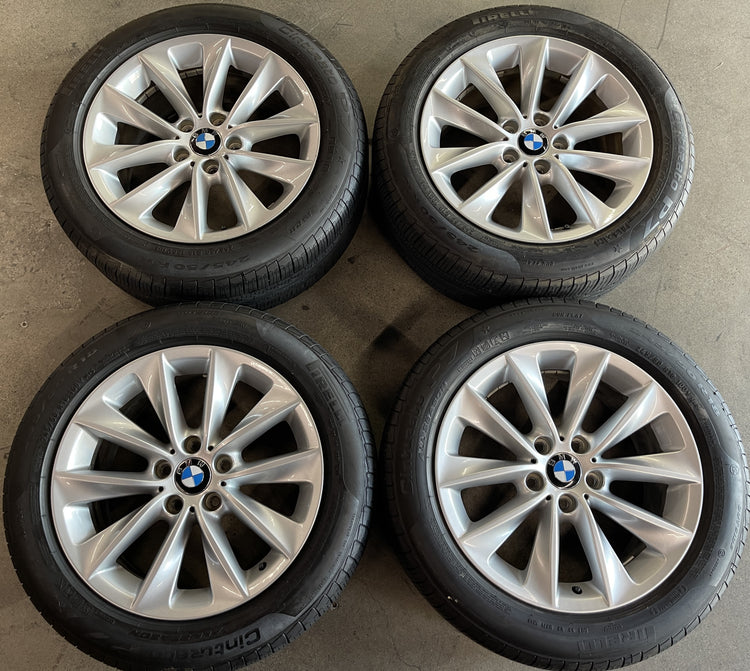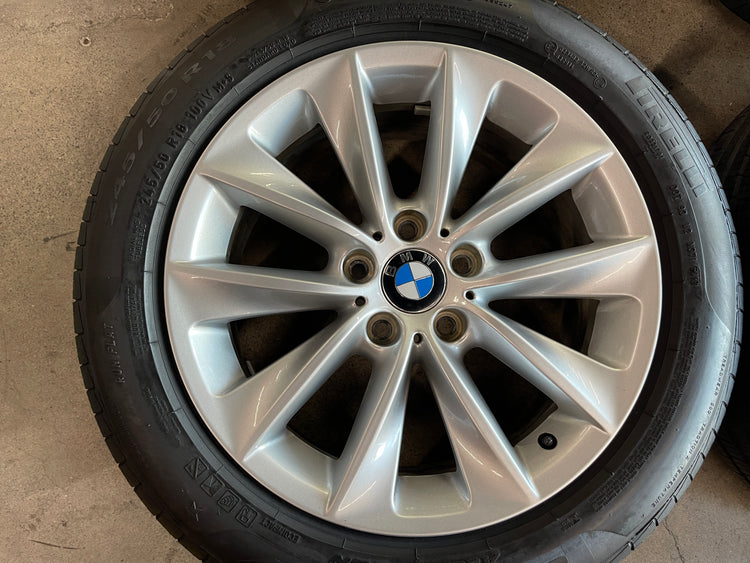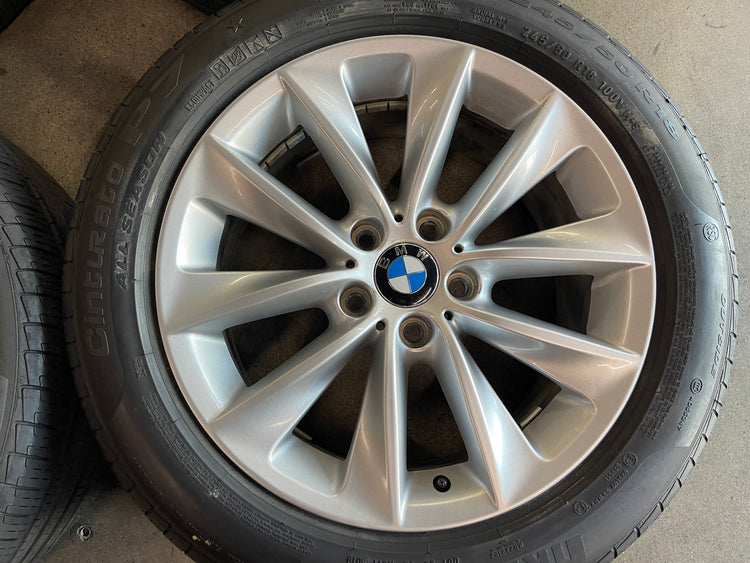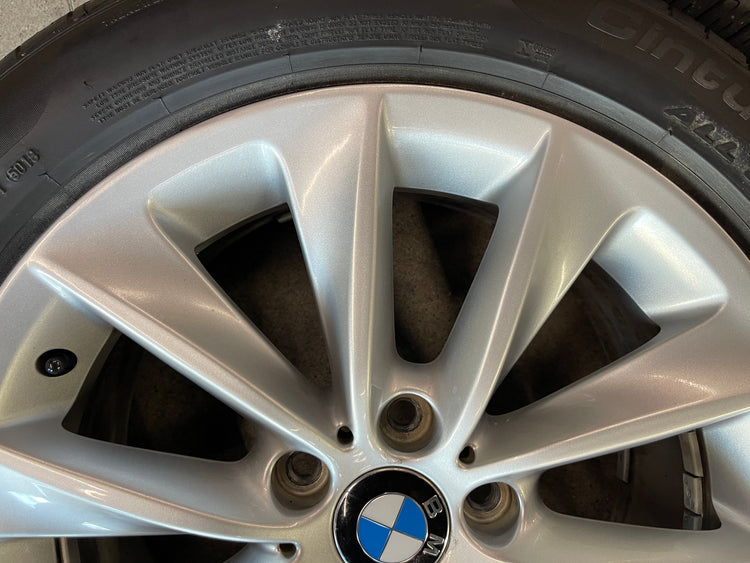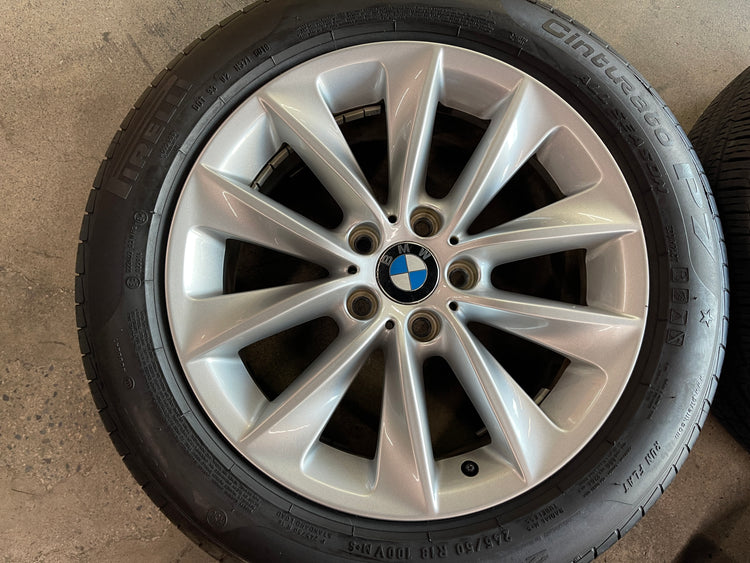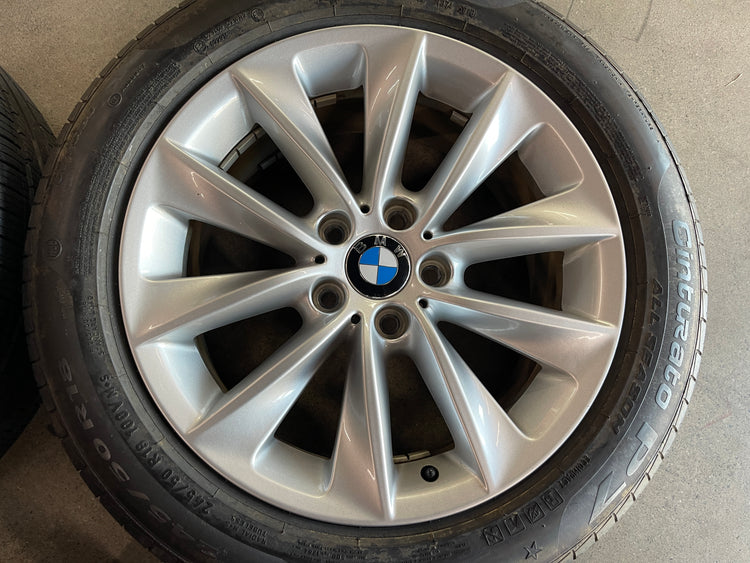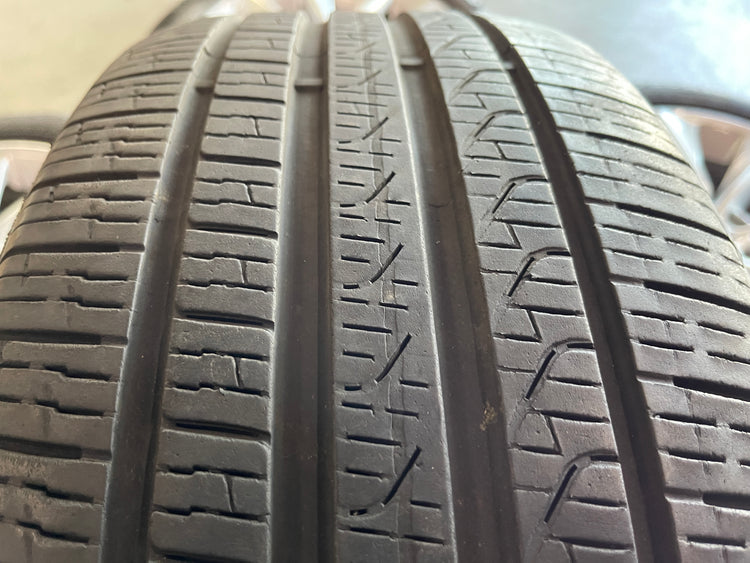 Product Details
This is a set of used factory 2011 2012 2013 2014 2015 2016 2017 BMW X3 18 inch wheels and tires. One wheel has been partially touched up on edge/lip, as shown in pictures. The Pirelli Cinturato P7 A/S (Run Flat) 245/50VR18 have 64% tread remaining (7/32nd out of 11/32nd new with a 5018 DOT). Caps included. No sensors. 


General Information
Price
$595.00
Condition
Gently Used                                    
SCW #
BMW-SCW-23082104
Wheel Information
Brand

Factory, OEM

Finish
Silver
Size Front
18x8.0 43mm
Size Rear
18x8.0 43mm
OEM Part Number Front

36116787578, 36116867131

OEM Part Number Rear

36116787578, 36116867131

Reference Number Front
 71476                      
Reference Number Rear
  71476                 
Tire Information
Brand Front
Pirelli
Brand Rear
Pirelli
Model Front
Cinturato P7 A/S (Run Flat)
Model Rear

Cinturato P7 A/S (Run Flat)

Size Front
245/50VR18
Size Rear
245/50VR18
Tread FL
approximately 64% 7/32
Tread RL
approximately 64% 7/32
Tread FR
approximately 64% 7/32
Tread RR
approximately 64% 7/32
Accessories
Center Caps
included
Lug Nuts
NOT included
TPMS Sensors
NOT included
Fits
BMW X3 2011-2017
BMW X4 2015-2018
Inspection: All our wheels are visually inspected for structural integrity (no cracks), roundness and finish (using a balancer with run out measuring equipment). We only resell wheels that meet our safety standards.

Finish: We are a full service shop that offers refinishing, chroming, PVD coating, and powder coating services. Please email us for a quote.

Tires: We offer many brands of new tires, and have an extensive inventory of Take Off tires (less than 200 miles). We may also have used tires for a package deal..

TPMS: We offer a full line of aftermarket sensors, as well as factory sensors. Please note that sensor batteries are designed to last up to 5 years, and it is not uncommon for used sensors to be unusable. That is why we advertise our used sensors as free when we cannot guarantee how old they are.

Repairs: We only repair wheels that have minimal runout on the inside lips only. We do not hide repairs by refinishing or chroming. All repairs are disclosed. We do not repair more than one patch per tire and disclose that as well.

Labor: All labor for mounting and balancing is free when requested. We do not rebalance wheels and tires automatically since most sets need to be redone when adding TPMS. We will gladly balance your set at no charge upon request if you do not plan to add sensors. Installation done on a car at our shop costs $35.00 per corner up to 20 inch wheels.

Accessories: We offer all lug nuts and locks, please email your vehicle year and model, and finish requested for a quote.

Trade Ins: If you are local, we take trade-ins (after inspection at our shop in Orange CA). If you are out of state, freight charges usually do not make it worth it to send your wheels to us for a trade in.
1. Ordering

2. Processing

3. Packaging

4. Shipping
Feel free to browse our current inventory broken down my vehicle make. Each listing includes detailed information pertaining to the condition of each wheel and/or tire with images showing issues, if there are any. Once you've found what you're looking for, follow the check out procedure and your job is done.
Once your order is placed, we'll look over your review everything to make sure what you ordered will work for your vehicle. Your information will be input, your payment will be processed and the product will be pulled from our inventory before it makes it's way to the warehouse for packaging.
Once your product has made it to our warehouse, each item is re-inspected and then carefully packaged to ensure a damage-free delivery. Extra cardboard corners, high-quality foam and additional strapping is all used to make sure you get your goods in one piece, damage free.
The final step - shipping! After our warehouse crew has finalized the packaging process, FedEx labels are made and each package is set aside awaiting our daily pick up. All products are sent FedEx Ground, signature required to make sure you get your goods.